From white sandy beaches with crystal clear waters to natural lava pools the coast of Portugal is overflowing with cool places to go for a swim. So we made your life easier and have listed the most unique spots to take a dip on a hot summer day.
1. Berlenga island
Located just off the coast of Peniche, the Berlenga island is one of Portugal's most beautiful natural reserve. A dip in its crystalline waters surrounded by dramatic cliffs will be an experience that you will never forget.
On the island you can rent snorkeling and diving equipment for extra fun or take a boat ride to explore the island famous sea caves.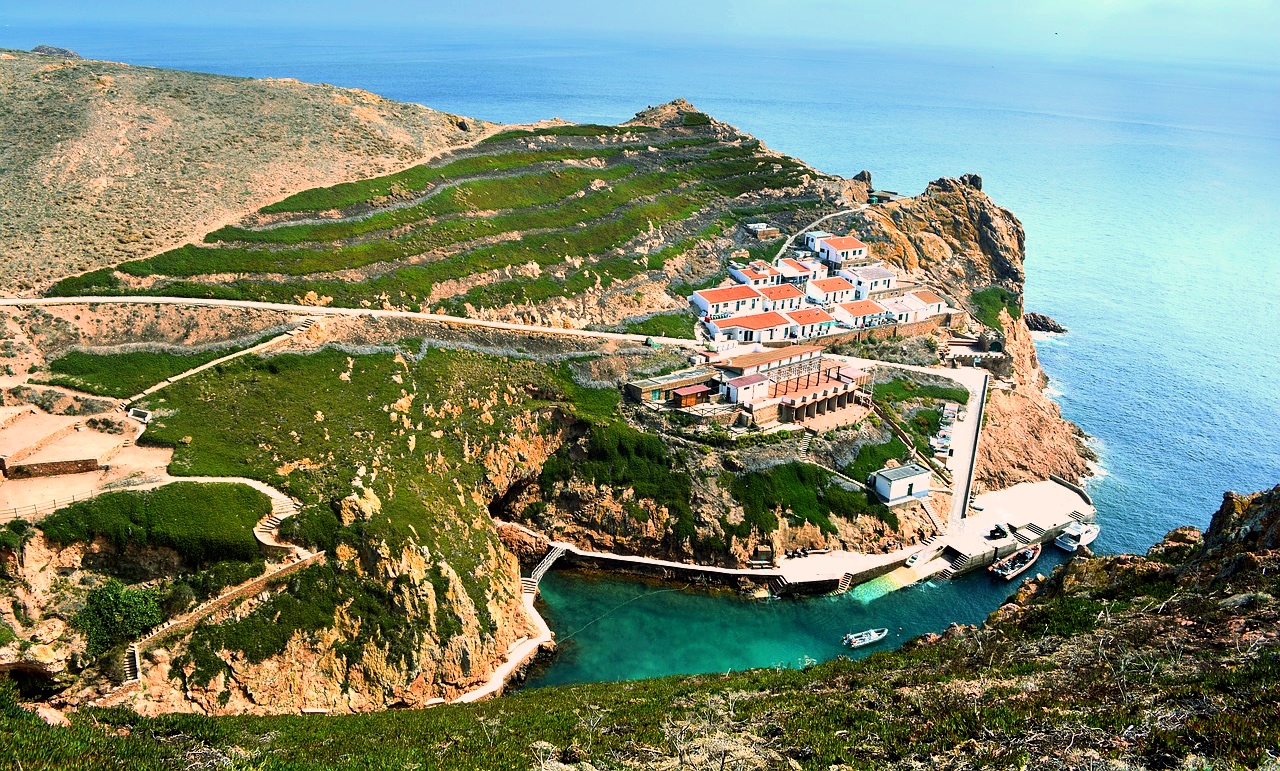 Book our Lisbon West Shore and Berlenga Island Tour and don't miss the opportunity to visit this breathtaking place.
2. The Benagil sea cave
The Algarve is full of breathtaking beaches turning it into a summer vacation paradise! But if there is one thing you must do in Algarve is take a boat tour to see the amazing Benagil sea cave. Located in Carvoeiro, the Algar de Benagil has a small beach hidden inside that can only be accessed by water. The water is crystal clear and the natural surroundings breathtaking. It's the perfect setting for swimming!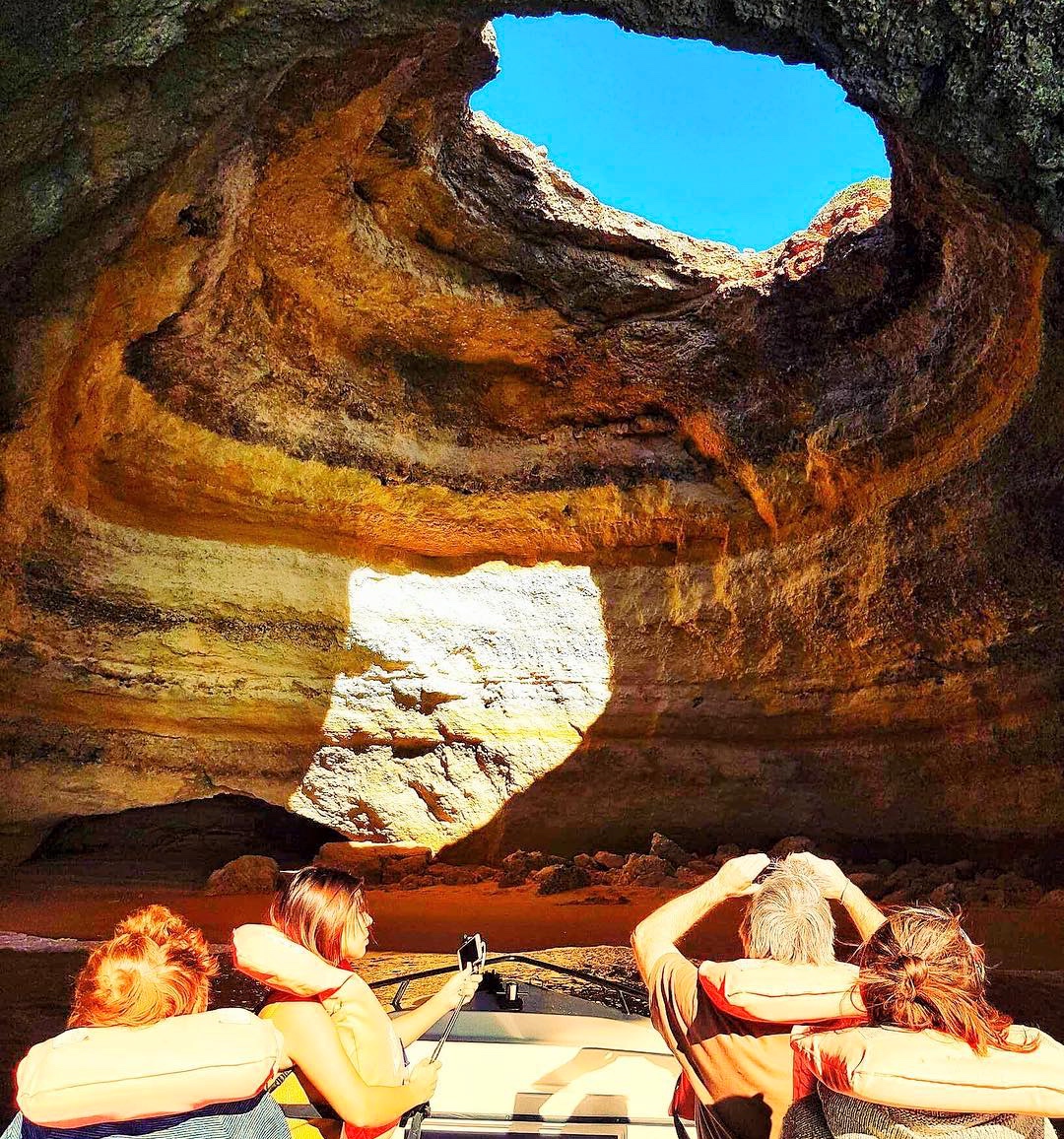 Image by Taruga Benagil Tours
On our 2 days tour around Algarve the Benagil sea cave boat trip is included. Book now!
3. Porto Moniz lava pools in Madeira
Nature gives us the most wonderful things in life and the lava pools in Porto Moniz are one of them.
Located in the north of Madeira island in a city called Porto Moniz these pools were formed by volcanic lava and are naturally filled with the most crystal clear dark-blue sea water.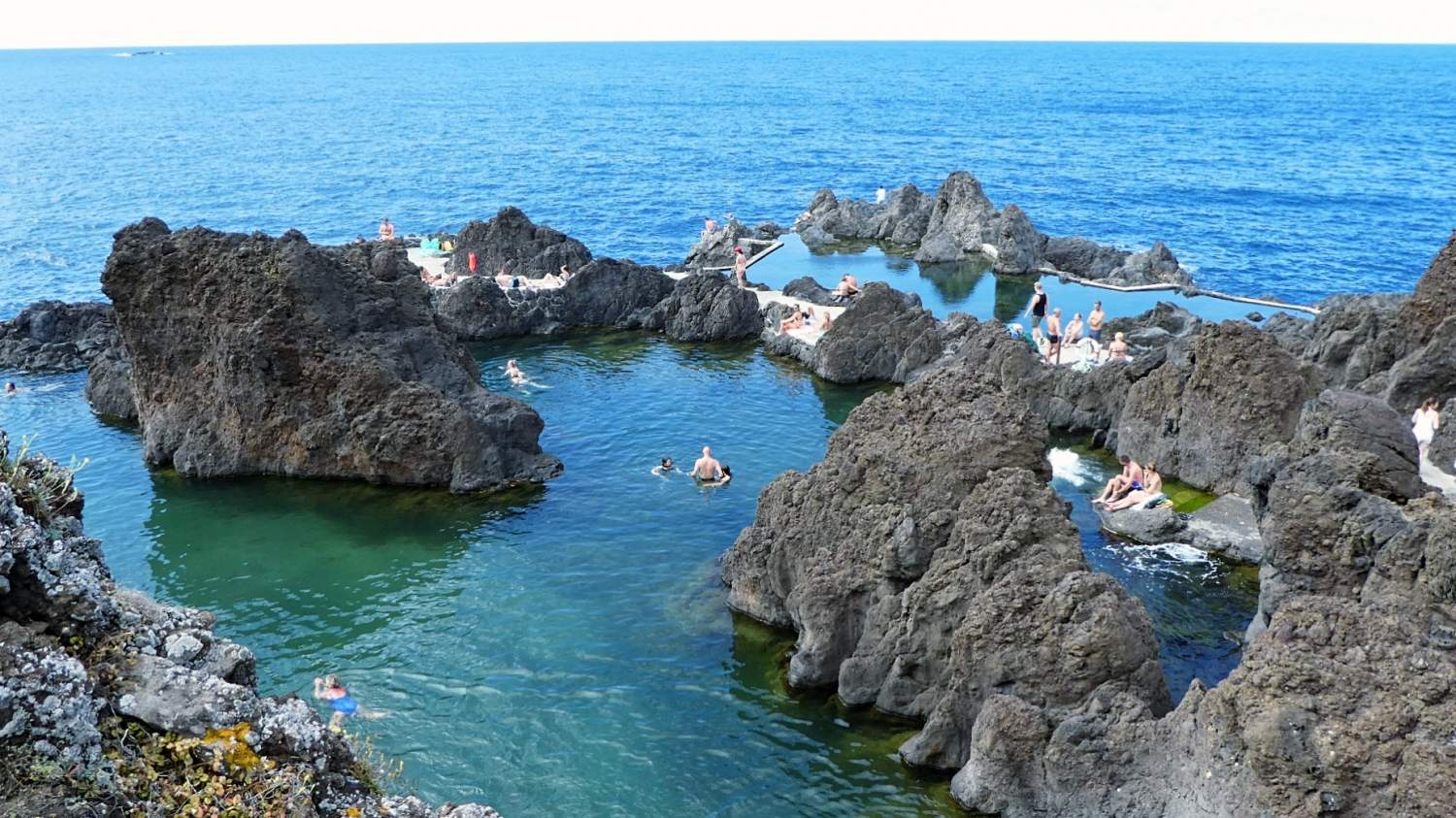 Take our Full-day Western Madeira Tour for the perfect afternoon swim.
4. Islet of Vila Franca do Campo in Açores
The islet of Vila Franca do Campo is a small island off the southern coast of São Miguel formed as a result of a crater of an ancient submerged volcano which resembles a swimming pool. Its the most popular spot on the island and definitely one of the most unique places for a swim.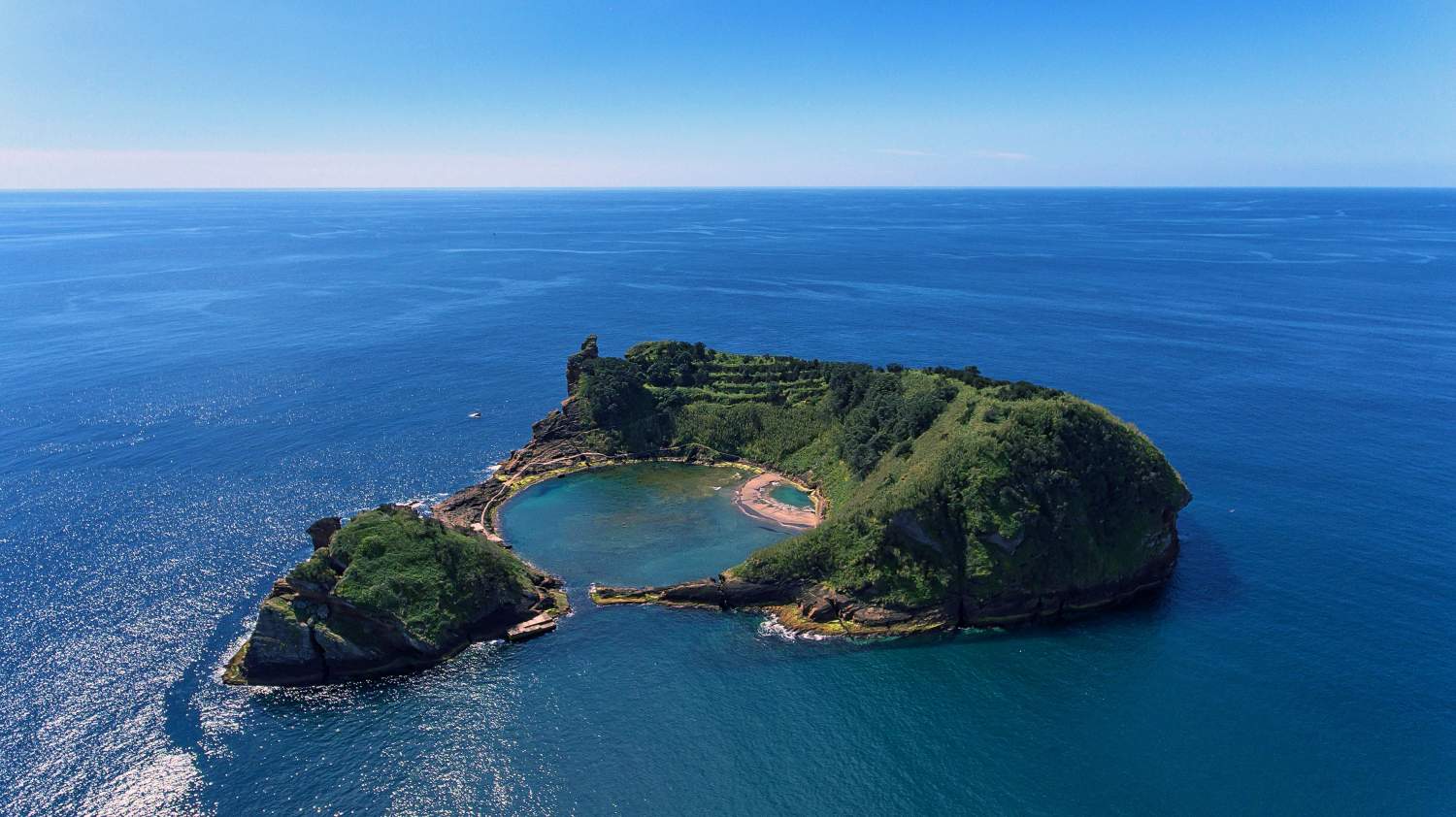 Image by Câmara municipal de Vila Franca do Campo
To get more informations about our tours in Azores call our travel experts at US TOLL FREE (+1) 800 327 0936 or email us your request!
5. Island of Cabanas in Tavira
The Algarve is home to some of the most beautiful beaches in the world!
For a quieter vacation head to the Ria Formosa nature reserve where you'll find endless sandy beaches and island lagoons.
The island of Cabanas is only accessed by boat which is perfect if you don't like crowded beaches.
Known to few tourists and with a great stretch of beautiful golden sand Cabanas beach is the perfect place for some downtime and long walks with some terrific views of the Atlantic ocean.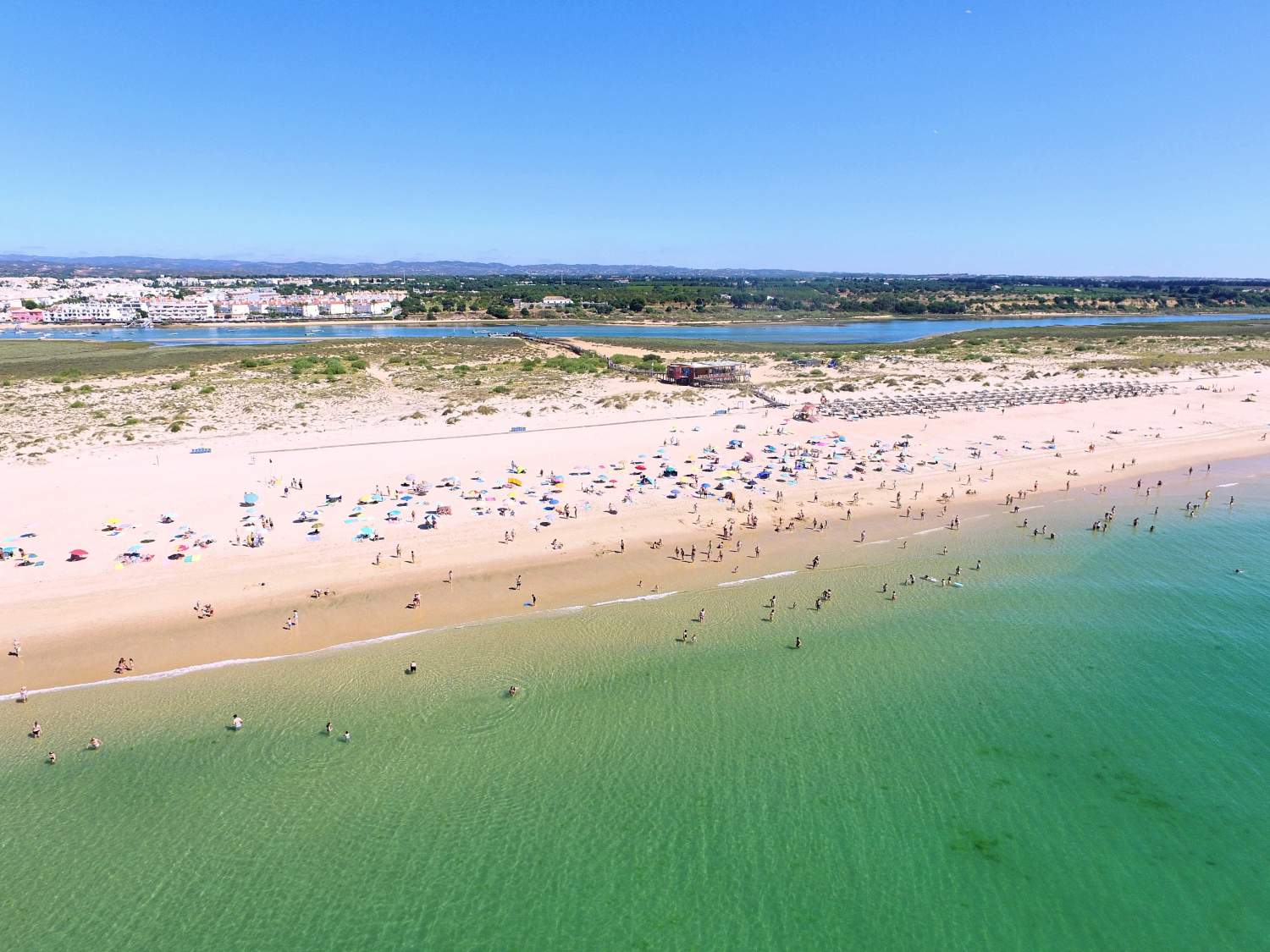 Our travel experts can plan the best vacation trip to the Algarve for you and your family.
Portugal Premium Tours team