Every destination has its unique food and drinks which play an important role in the culture of its people. If the food is good, then it's even better!
Madeira might be best known for its nature and hiking trails, but its gastronomy is becoming very popular due to the fusion of flavors and the use of high-quality regional products in their recipes.
If you are planning a trip to Madeira and don't know what to eat and drink, here are some local treats you should taste!
1. Exotic fruits at the local market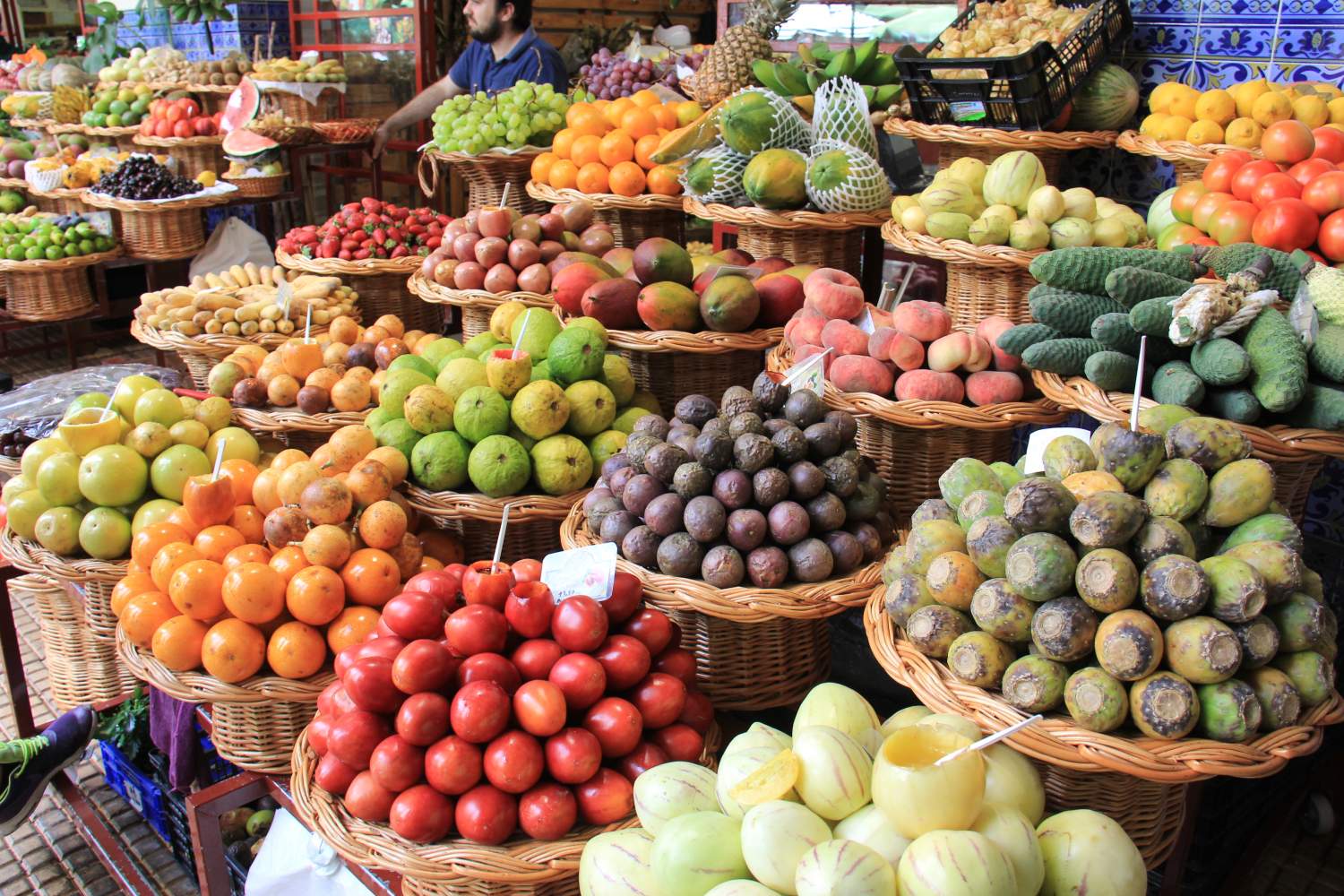 If you are not used to having fresh fruits at home, you will be amazed by the diversity that you will find in Madeira.
Due to its mild climate, Madeira is full of locally grown mangoes, papayas, tiny bananas as well as different varieties of passion fruit like pineapple passion fruit, lime passion fruit, tomato passion fruit and so on.
At the local market in Funchal, you can try them all but beware, the prices are too high.
Tip: If you do decide to buy some fruit to take away, near the market you will find some small fruit and veggies shops at much cheaper prices.
2. Espada vs Espetada
Don't confuse these two: Espada is fish and Espetada is meat!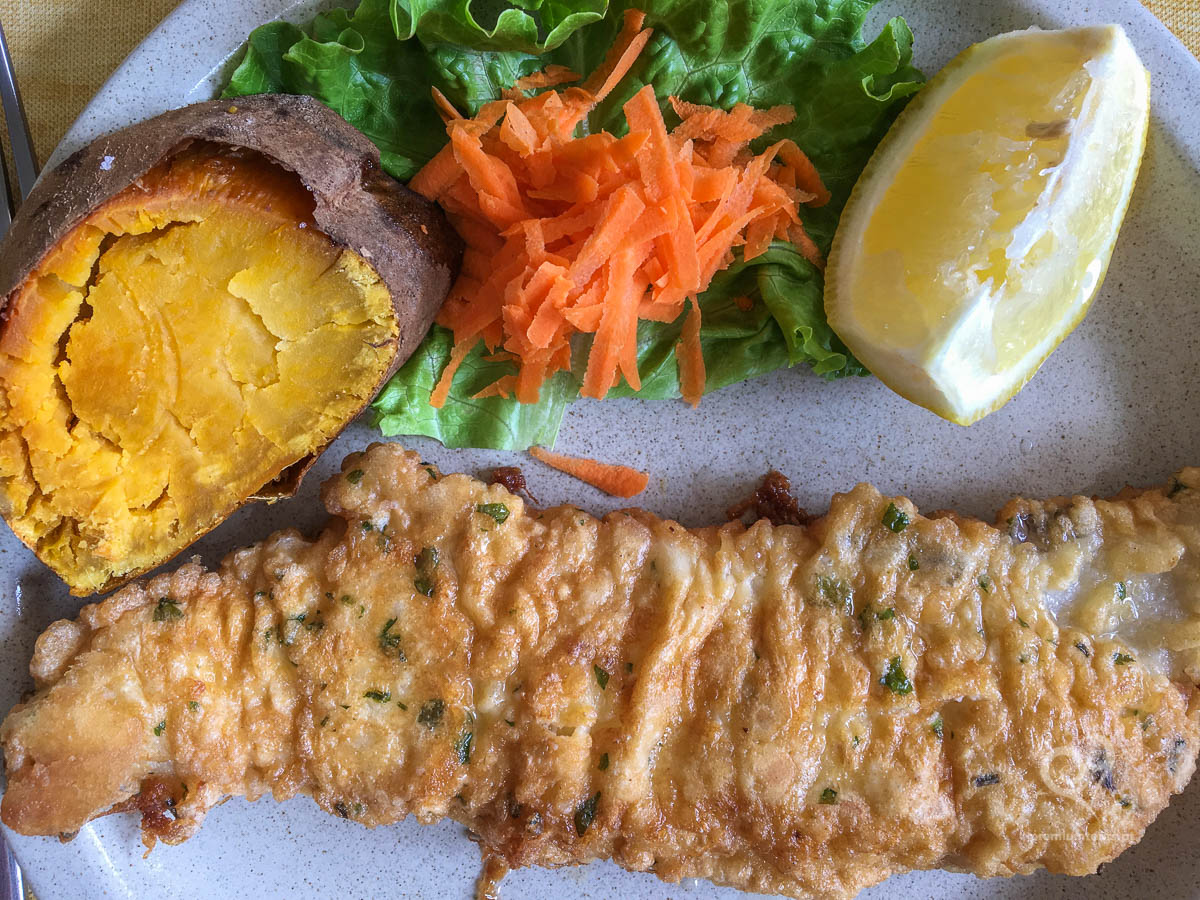 One of the best-known fishes on the island is the Espada – scabbard fish, it has a scary look, but are tasty on a plate. It is normally fried and served with the island's Bananas, potatoes, and a side fresh salad.
If you are a meat-eater, you will love the Espetada which is usually cooked in the holiday season.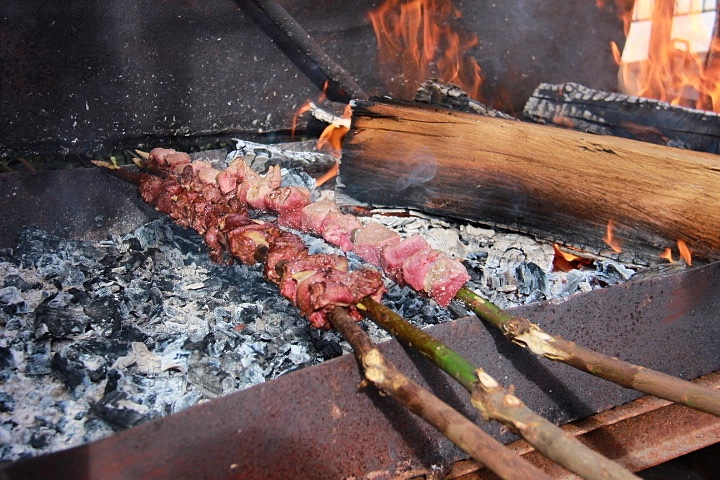 Traditionally the beef is seasoned only with garlic and salt, skewered on a laurel branch. Unfortunately, nowadays it's often made on metal skewers.
You should always try to go to a local restaurant, off the beaten track and far from any restaurant trap where the food is delicious, and the prices are fairly good. Our suggestion goes to O Lagar, a restaurant in a small town called Câmara de Lobos.
Tip: Try to find out if there's any local festival while you're in Madeira. It will be the only place where you might find and taste the original Espetada in a laurel skewer!
3. Lapas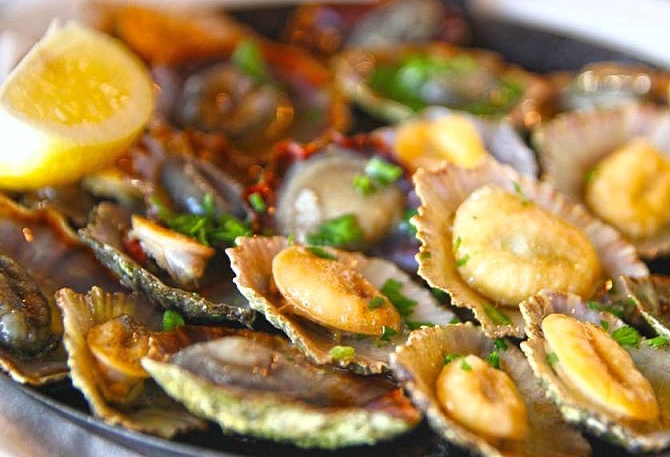 The Lapas are very much appreciated by either locals or visitors. The limpets – Lapas are cooked upwards in a frying pan in garlic and butter and their taste increases after you splash fresh lemon on top.
Tip: Lapas go very well with a side of Bolo de Caco. You can have it as a light snack on a summer day with a cold Coral (beer from Madeira) beer.
4. Poncha
Poncha is the ultimate local drink in town. The original version (ask for regional) is made out of sugar cane rum, honey, and fresh lemon juice, but you can find Poncha made with other different fruits such as orange or passion fruit.
The most popular place to have a Poncha is at the Taberna da Serra d'Agua, a tiny bar decorated with hundreds of business cards and with peanut shells littering the floor.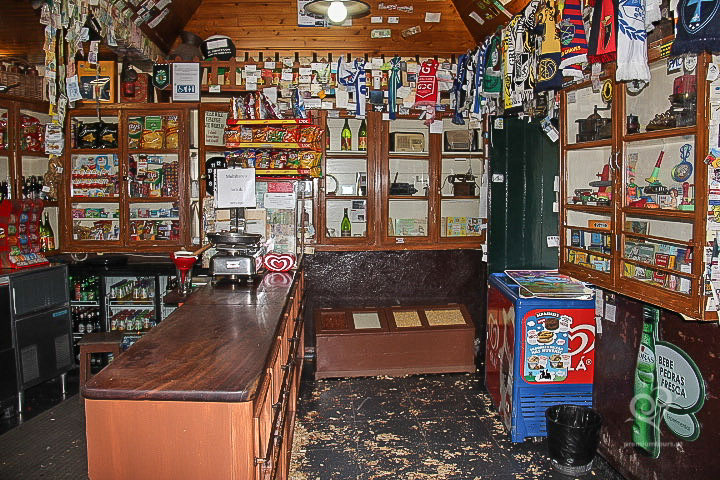 However, if you want to taste the best Poncha on the island, you should go to O Riquinho also in Serra d'Água, a family-run business famous for the quality of the rum used in their Poncha recipe.
Tip: Don't put the peanut shells on the table… drop it on the floor!
5. Bolo de Mel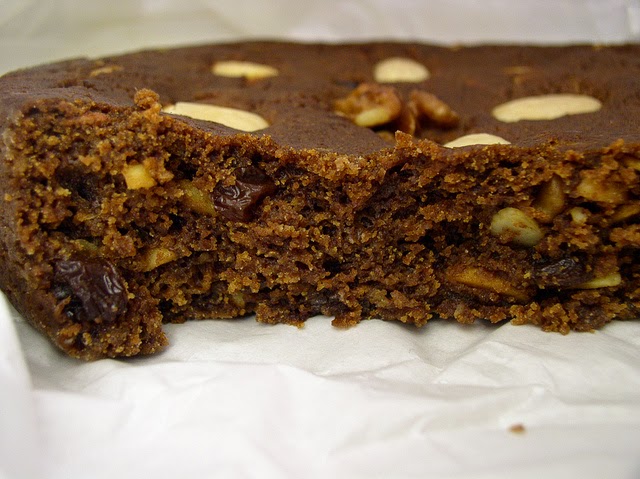 Bolo de Mel which translates to "honey cake" is the oldest recipe in Madeira island. A moist and dark looking cake with cinnamon, walnuts, almonds and orange zest. Everyone loves it!
Tip: Don't buy it in the supermarket! Buy the Bolo de Mel at a local and specialized bakery. In a small town called Calheta, next to an old sugar cane factory, you'll find a store where they sell the best Bolo de Mel on the island!
Portugal Premium Tours has many private day trips in Madeira. If you can't find a tour that suits you, call our travel experts and get the best deals for your trip to Madeira. You can reach us at our US TOLL-FREE number (+1) 800 327 0936 or email us your request.
We have local guides very passionate about Madeira that will make your trip unforgettable!
Portugal Premium Tours team