Portugal has more travelers than ever before and it's becoming very difficult to escape the touristy spots. Fortunately, Portugal Premium Tours has a team of experts guides with a wide knowledge of lesser-known areas where they can offer you local and authentic experiences.
You will visit hidden gems that others won't know about and have access to places where you are welcomed as a friend!
So, if you want to venture beyond the touristy hot spots, taking an escorted tour with Portugal Premium Tours is a wonderful compromise. You will visit sites in Portugal rarely visited by other tourists, but always escorted by a guide to ensure that your day runs as expected.
Here are some amazing sites that we visit and so should you!
1. Ajuda National Palace
Ajuda is one of Lisbon's oldest districts and it's worthy of our attention.
Go visit the Ajuda Palace, an amazing 19th-century neoclassical building that was the official residence of the Portuguese monarchy for many years. The interiors are still decorated with the original furniture which makes it one of the most spectacular palaces in town.
Ajuda Palace dining room
2. Saint Vincent Monastery
While in Lisbon, a visit to Saint Vincent monastery will make your day!
Located in the historic center, Saint Vincent Monastery is a remarkable building. Some of the highlights are the sacristy, its impressive collection of tiles representing the fables of La Fontaine, and the Mausoleum of the last Portuguese royal dynasty.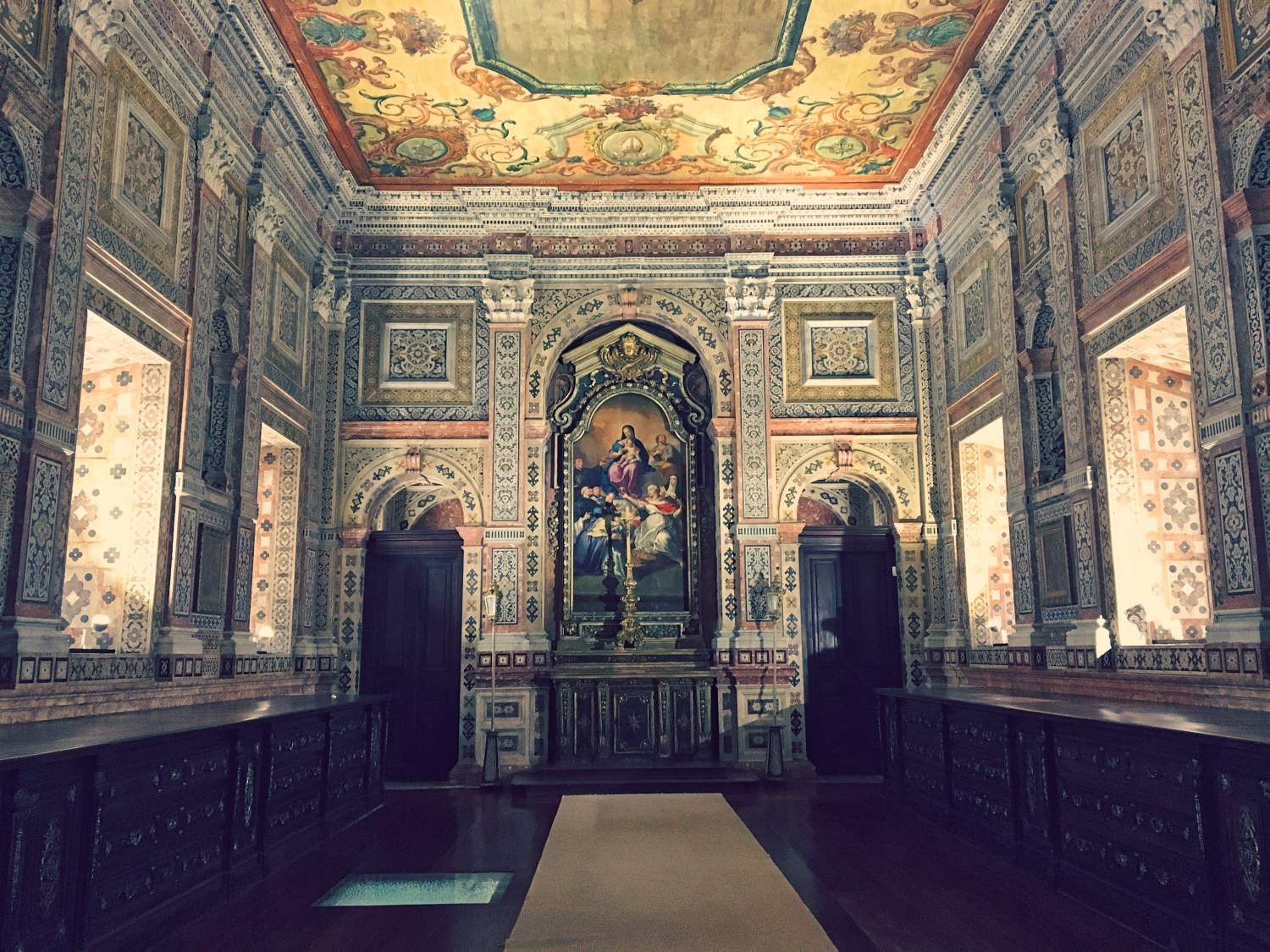 Saint Vincent Monastery Sacristy
Keep your camera handy! From the terrace, you can enjoy one of the best viewpoints in the city.
If you take the Best of Lisbon city tour on a Tuesday or Saturday, you can visit both Ajuda Palace and Saint Vincent Monastery. And, for some extra fun, stroll through the famous flea market (Feira da Ladra), which takes place behind the monastery's church.
3. National Palace of Mafra
Just 15 minutes from Sintra, you will find the village of Mafra. This village is known for the imponent National Palace of Mafra, the most important baroque monument in Portugal.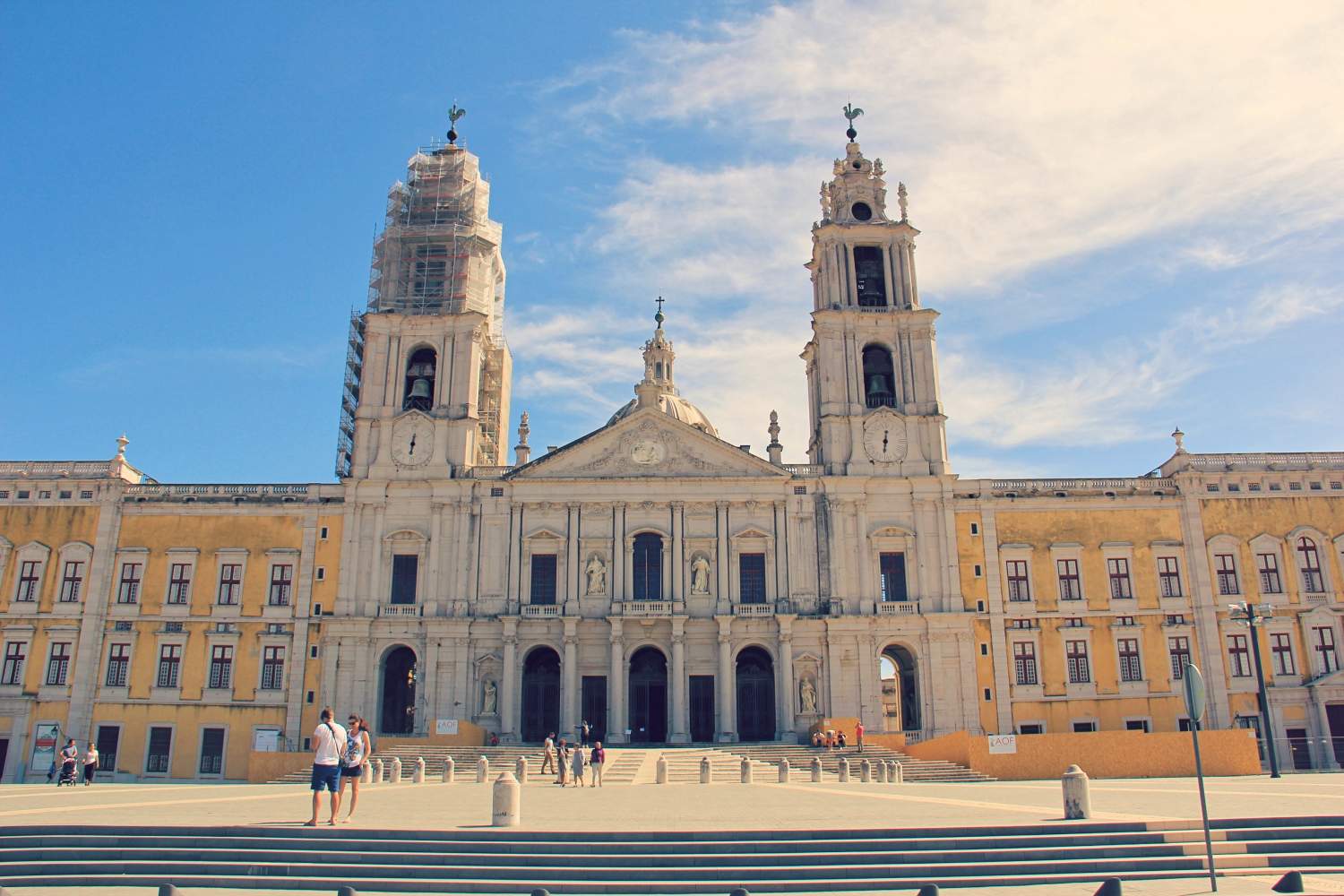 National Palace of Mafra
Classified this year as World heritage site, the building has 1.200 rooms, more than 4.700 doors, and windows, 156 stairways, 29 inner yards and courtyards and a fantastic library with 36.000 volumes. Are you up for this?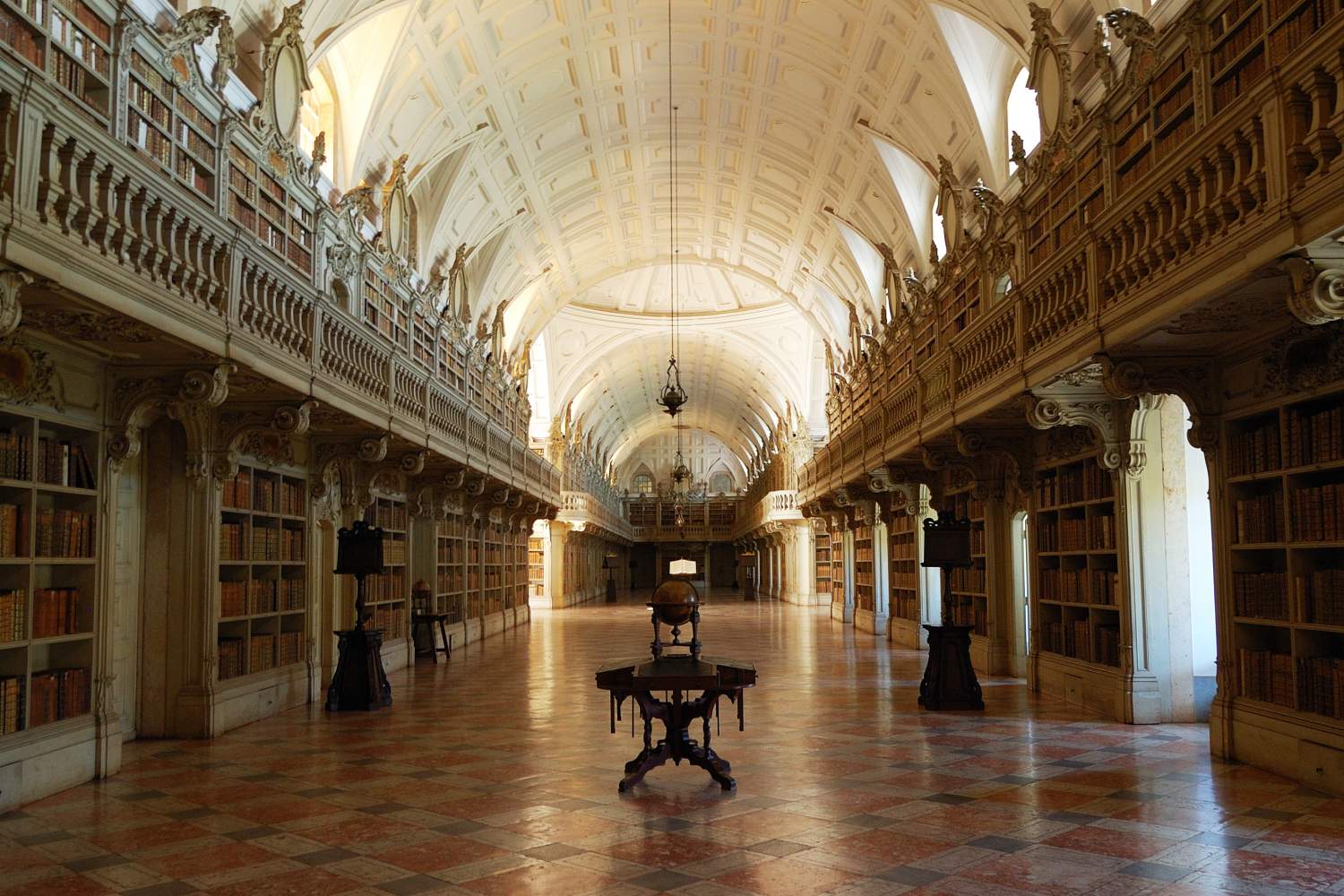 Mafra Library
Portugal Premium Tours has The Hidden Jewels tour which will take you to visit Ajuda Palace and Mafra Convent on a day trip from Lisbon.
4. Convent of Christ
Located in Tomar, known as the Knights Templar town, the Convent of Christ is a world Heritage monument and regarded as one of the greatest monastic complexes in Europe.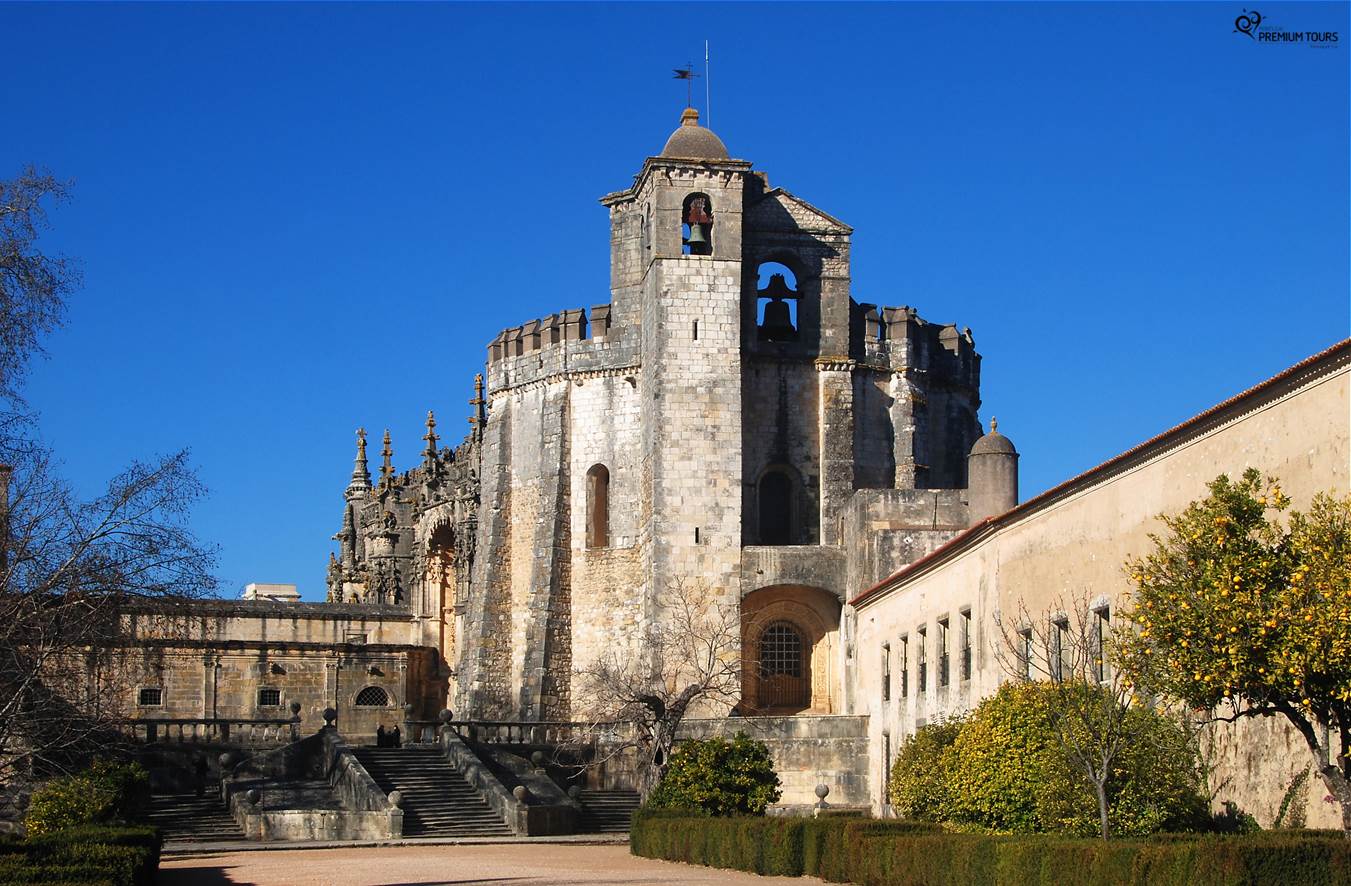 Convent of Christ
Portugal Premium tours have the Knights Templar tour which includes a visit to the most famous monuments related to the most intriguing religious and military orders in the world.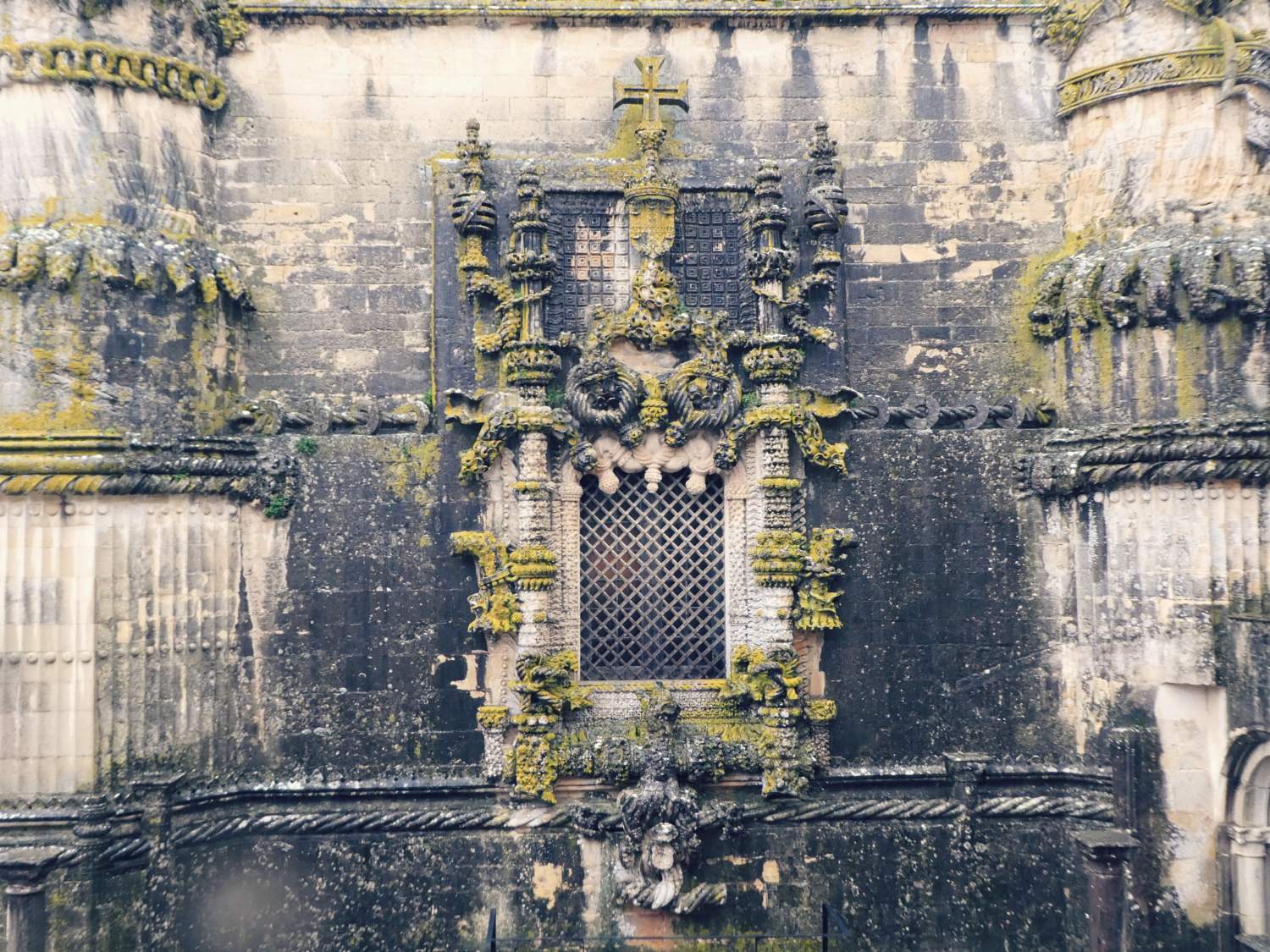 Convent of Christ Window
5. Alentejo region
One should always venture into regions less affected by tourism to experience the authentic local culture. The Alentejo region is located 1 hour south of Lisbon and is where you can experience the Portuguese rural life In-depth.
Perched atop a rocky hill, Monsaraz is a charming medieval village conquered by the Moors in the 12th century. The beauty and state of conservation of the village are impressive! Cobbled streets lined with uneven-walled, whitewashed cottages topped with slate roofs are the highlights making it a museum village, unique in the region. At the top of the castle walls, one can enjoy great views over the village and the nearby dam.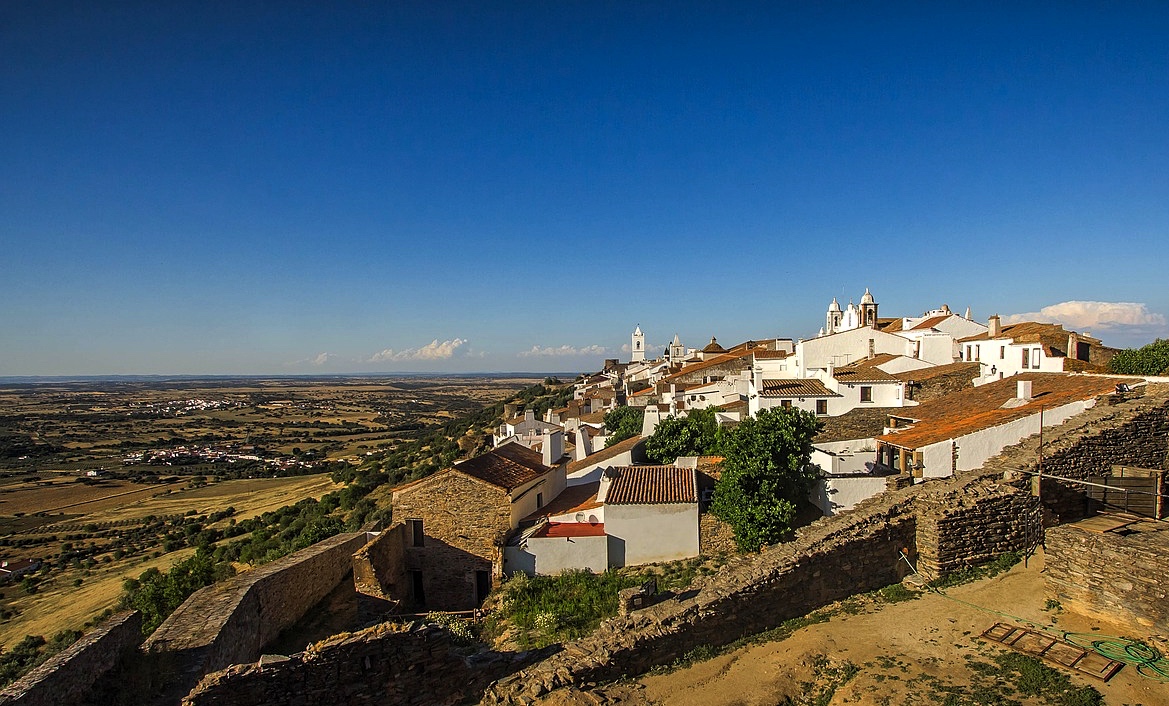 Monsaraz town
Want to visit Monsaraz? The Alentejo and its beauties tour will take you deep into the Portuguese culture. From guided visits into family-run wineries and remote walled villages to incredible local cuisine workshops. The sky is the limit!
We are always thinking of new ways to create unique travel experiences that you will remember for life…
Browse our website for extra information about our tours. We have many sample custom tours that you can choose from or email us to create a one-of-a-kind travel program based on your personal preferences and interests.
Portugal Premium Tours Team