As May arrives, the Portuguese wait anxiously for the words "Há Caracóis" on the door of every traditional restaurant of Lisbon assuring their clients that they serve snails.
According to tradition snails can only be eaten in the months without the letter "r", that is between May and August.
In France, they are known as escargots. In Portugal, they are called caracóis or caracoletas depending on their size. Snails contain minerals and vitamins such as magnesium and vitamin E; they are rich in protein and low in fat making it a nutritious food.
In every town or village, from north to south of Portugal you'll find at least one restaurant that is famous for its caracóis recipe and our tour guides know them all.
Portugal Premium Tours visited a restaurant that everyone says it has the best snail recipe in Lisbon: O filho do Menino Júlio dos Caracóis!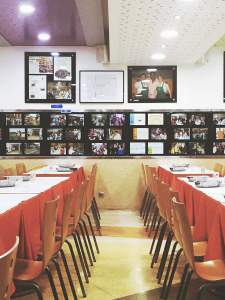 In this restaurant's kitchen, this delicacy is cooked according to an ancient recipe that contains a secret ingredient.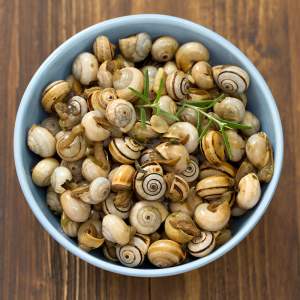 What we do know is that all traditional recipes use ingredients such as salt, oregano, garlic and chili pepper.
It is served only after 5 p.m., either in a normal plate that costs €5 or in a saucer (€3.50) with toasted bread and a cold beer.
This delicacy will end in September so if you love snails, enjoy it while it lasts!
Restaurant:
O filho do Menino Júlio dos Caracóis
Address: Rua Vale Formoso de Cima nº140
1950-266 Lisboa
Telephone: (+351) 218 596 160
Opened from 10:00 a.m. to 11:00 p.m.
Closed on Sundays