Lisbon and Oporto turn into party mode in June. Saint Anthony and Saint John are the most celebrated saints in both cities.
The cycle begins with the celebration of Saint Anthony of Lisboa (or of Pádua), the patron saint of the city and protector of sailors, lost objects and single girls.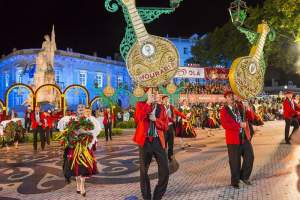 The party starts on the night of June 12th to 13th, with the streets and windows decorated with paper flowers and wreaths in all colors, parades organized by the residents of each neighbourhood; music, wine and grilled fresh sardines are sold on the streets!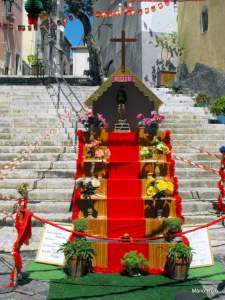 You'll see thrones of St. Anthony on the doorsteps all over the city and the "buns of Saint Anthony" being distributed to those in need.
In Oporto, the party is on the night of June 23rd to 24th in celebration of Saint John and is the biggest party in the north of Portugal.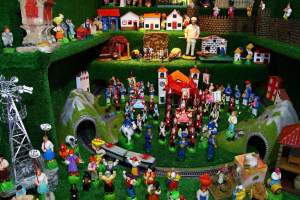 The 'Waterfalls', is the name given to hundreds of miniatures that are dedicated to the history and culture of the people, are one of the main attractions of this festival bringing color to the city.
These popular festivals are ancient traditions, they started as ancient pagan rituals, related with the celebration of the Solstice and the harvests.
The truth is that regardless of the reason, popular festivals have always had the same goal- to celebrate summer and life!
On the Full-day Tour of Lisbon and on the Full-day Tour of Oporto of Portugal Premium Tours you can stroll through the old neighborhoods and see all these traditions closely.
Going out on the streets celebrating Saint Anthony and Saint John is more than going to a party, it is to keep our culture alive, to celebrate the traditions and customs that are part of our country!
Come and visit Portugal!