Over the years Portugal has won many awards regarding tourism. In fact, it is one of the 20 biggest destinations in the world and in 2017 more than 12 million tourists visited our country (a higher number than the resident population – currently 11 million). But what makes Portugal so special?
Safe country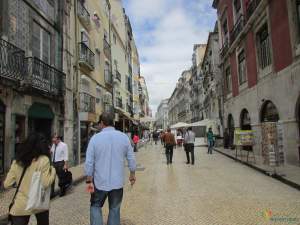 Portugal is proudly a safe country. Here, you can walk quietly through the streets, day or night. Of course you have to be careful, but you will hardly find people intent on assaulting you or doing you harm. Not surprisingly, according to the Global Peace Index, Portugal was considered the third safest country in the world this year. The fact that there has been a gradual recovery from the financial crisis results in a general internal stability, making Portugal a peaceful country and, consequently, attracting more and more tourists.
Hospitable people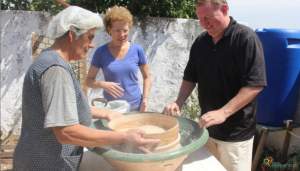 Portugal? Cristiano Ronaldo? Yes, we do have Cristiano Ronaldo and many other excellent football players, but what makes us unique is our people. We like to receive and help people from all over the world and we are proud of everything: our traditions, our accents, our sea, our lands, our food and our culture. We insist that before leaving Portugal you'll have to understand everything: the importance of our favourite bakery for breakfast, our tram that takes us to the city center, the traditional shops, the sacred lunchtime with a plate full of food, the tuned radio everywhere with our Fado as background music, our "pasteis de nata" for the snack and that blessed red wine at dinner time. We are known for our hospitality, availability and friendliness for it, here is the invitation to come and visit us! And we assure you that our people will only let you return to your country when you pass the "how to be Portuguese" test!
Quality and versatility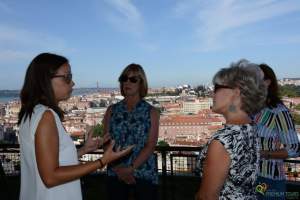 Apart from the temperate climate and being a country with a lot of history, monuments, museums and culture to share, we have, above all, quality. We are a country with excellent infrastructures: good transport, good commercial establishments, good hospitals, good schools, good roads. You will see quality in almost everything: in the dish that is served to you, in the service you are given, in the experience you have been offered. Adding to the quality, you will see that Portugal is, in general, a cheap country.
Apart from the quality, we are versatile, especially regarding tourism. We have activities for all tastes: from rural and urban tourism, to adventure tourism, cultural, sports, religious, health and so on.

Portugal has many reasons to be explored. It is a small country, with about 850 kilometers of coast, and in 10 days, we managed to show it from North to South, to the most important detail. We will be happy to prepare you an itinerary from the moment you arrive in Portugal (either in Lisbon or in Porto) until your return home, with the promise that all those who visit us will keep good memories and stories of their passage here.

The invitation is done. All you need to do is book the flights and we will be here with open arms to welcome you and make your holiday a memorable one. We almost assured that you will not be satisfied to visit Portugal just once…