A private guided tour can prove to be a great choice for those who want to see as much as they can in a limited time.
There are many benefits for those who travel with Portugal Premium Tours.
These past months we've been editing posts on our blog about Sintra and how people can enjoy visiting it even with crowds.
Sintra is a beautiful small village located in a natural park, surrounded by nature and summer villas. In the 16th century, the Portuguese royal family made it their summer getaway and owing to its beautiful combination of nature, history and architecture, Sintra is one of the most popular places in Portugal.
Sintra has thousands of tourists visiting it every day.
The most visited monuments are the Pena Palace, the Moors Castle, the National Palace and Quinta da Regaleira. These 4 monuments alone have an average of 3.000.000 visitors per year.
It became massively a tourist town!
In our opinion, you shouldn't miss a UNESCO World Heritage listed site simply because of the number of tourists.
This is when we step in! Portugal Premium Tours has a team of licensed guides, with great knowledge on the history and traditions of Portugal and they will show you our country at its best!
Taking a guided tour means removing all the problems concerning the planning stage.
Why take a private guided tour?
1- Safety first
The historical centre of Sintra is not closed for traffic, it has steep and narrow streets, almost no parking spaces and so you'll see many tourists on foot, tuk-tuks, in busses and in rental cars.
If you are planning on renting a car, you´ll have to know that it won't be easy. Driving in Sintra can be difficult for those who are not used to drive in these streets with manual gear cars as automatic car rentals are rare and expensive.
Our vehicles have high level of quality and comfort providing you with a safe tour.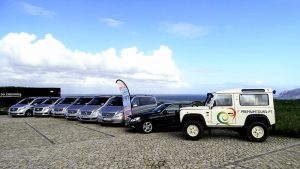 2- Time is gold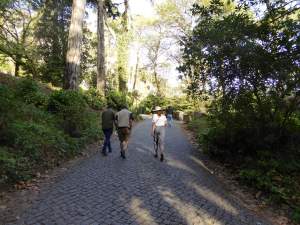 Most of our clients do not have time for independent travel. Catching a local transport from Lisbon to Sintra will take 1 hour or more.
If you travel by car, during the summer months, you spend a long time in a queue to get into Sintra or driving through it.
Your tour guide goes to Sintra often, so he knows exactly at what time to get there and when escape traffic.
3- Lunch time
Eating in Sintra can be difficult not only because it can be expensive but also because there are too many options. A bad meal experience can ruin your day.
For some people trying to order food in a foreign country causes them stress. Your tour guide will take you to a local restaurant and will help you choose a meal according to your taste. This is a great way to travel within your comfort zone limits.
4- Enjoy your stay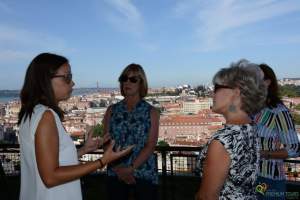 Our private tours are designed for you to enjoy and learn more about the place you are visiting. Walking around the city and trying to read something about it from a guide book is not the best way.
Your tour guide will slow the most important monuments, tell stories about the area and give you all the information you need to know.
5- Go private
We plan each tour according to your interests and specific needs! You have the option to customize your trip, from spending an extra night or two in your favorite city to adding new stops and experiences to your itinerary.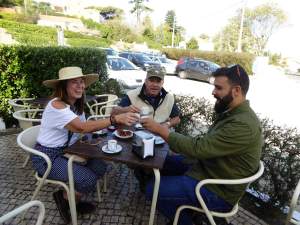 Make it your own tour experience!
Concentrate on exploring, learning, eating, drinking, shopping and having fun.
With us, your visit to Portugal will be an unforgettable experience!
Team Portugal Premium Tours