Sintra is a charming village located in a Natural Park and was once elected by the Portuguese royal family as their summer vacation. Its popularity and proximity to Lisbon (30 minutes' drive) makes it a 'must do' day trip for all visitors. Most tours ignore the existence of other monuments focusing their attention on the Pena Palace, the Moors Castle, the Regaleira Estate or the National Sintra Palace because they are in every postcard, attracting millions of visitors. These monuments alone have an average of 3 million visitors a year. What most of our visitors don't know is that near Sintra there are many other amazing options.
In Sintra, one can visit:
Monserrate Palace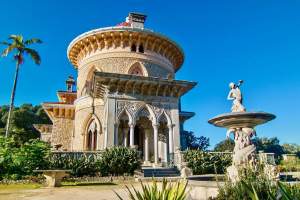 Near the historic centre of Sintra Monserrate Palace was remodeled by an english architect Sir James Knowles in 1863. Today it is considered one of the most beautiful architectural Romantic creations in Portugal.
The Palace combines gothic, Indian and Moorish influences and its exotic and plant motifs decoration extend to the exterior. The gardens have species from all over the world, which were planted according to their origin.
Capuchos convent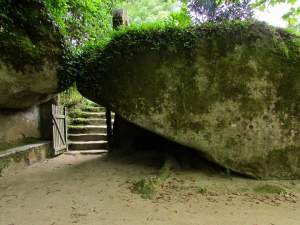 A Franciscan convent of a great architectural and decorative simplicity. Designed to be in direct contact with nature, also known as the "Cork convent" because of the extensive use of cork in the decoration of the spaces, with enormous granite boulders incorporated into its construction.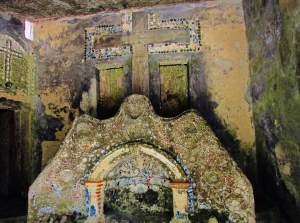 These past few months Portugal Premium tours have prepared tours for those who want to skip the crowds and have the monuments all to themselves. The hidden Jewels tour is one of our suggestions to avoid the tourist masses.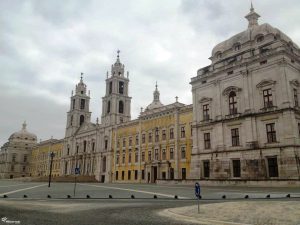 It includes a visit to the grand Palace and Convent of Mafra, that was built in the 18th century by order of King João V in fulfillment of a vow he made to be blessed with an heir. The building was made in limestone and marble of the region and has 1.200 rooms, more than 4.700 doors and windows, 156 stairways, 29 inner yards and courtyards and an amazing library with 36.000 volumes.
It's considered to be the most important baroque monument in the country.
Near Mafra you also can visit Ericeira, a small fishing village with beautiful sandy beaches and a World Surfing Reserve.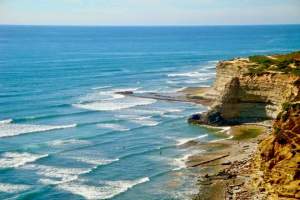 A perfect place to have lunch and taste a Portuguese traditional meal!
Team Portugal Premium Tours