Christmas is coming!
In Portugal, colorful lights are already decorating the streets and snow is expected in some parts of the country. Every town is dressed with its finest Christmas decorations making this time of the year perfect to wander around historic towns, visiting UNESCO site monuments and enjoying street entertainments such as Christmas street lights, musical concerts and Christmas markets scattered throughout the country.
Escape overcrowded shopping malls and discover the best Christmas markets during your holidays in Portugal! You will take home memories for a lifetime and also some unique traditional Christmas presents.
Wonderland Lisboa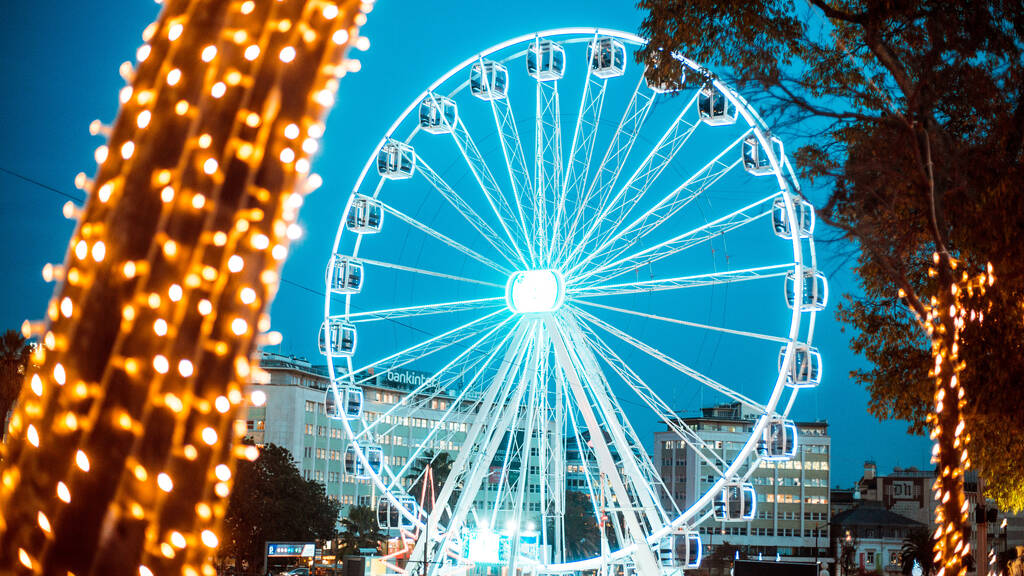 Where? Parque Eduardo VII, Lisboa
When? November 30th, 2019 – January 5th, 2020
Fee? Free entrance
Wonderland Lisboa is a Christmas Market filled with fun activities for the whole family. From the Ferris wheel and the usual ice rink to Santa's village, and many stands with fashion articles, crafts, regional products, and Christmas candies. Visit the Wonderland Lisboa and spend some quality time with your family and friends.
Reino Natal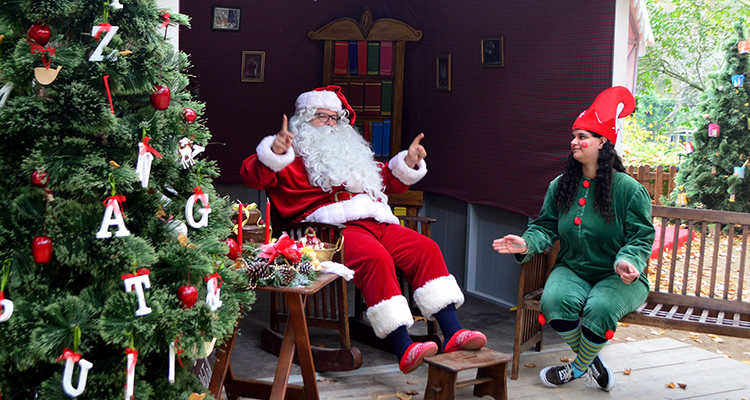 Where? Sintra historic center – Parque da Liberdade
When? December 1st – December 23rd, from Thursday to Sunday
Fee? Free entrance
The enchanting Reino Natal, in Sintra, is full of elves, snowmen, and reindeers that will get you in the holiday spirit. You can also enjoy a Christmas Market and the presence of Santa Claus himself. In this year's edition, the News Museum is inviting young children to record a television broadcast about Christmas, between 10:00 a.m. and 5:00 p.m., from Wednesday to Sunday. Not far away, at Terreiro Rainha D. Amélia there's a Christmas market, a merry-go-round, and an ice rink opened until January 6th.
Cascais Christmas Village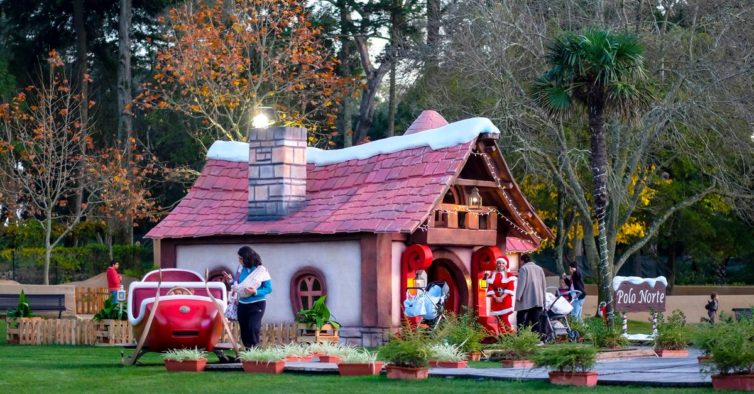 Where? Parque Marechal Carmona, in Cascais
When? December 5th, 2019 – January 1st, 2020
Fee? 6,50€ up to 7,50€
Christmas season in Cascais is more colorful and brighter with the Cascais Christmas Village.
This year's edition has dozens of attractions for you and your family! It will recreate an enchanted Christmas village where you'll be able to see real reindeers, practice ice skating, see a live crib, a Roman camp, Santa's house, and a giant Christmas tree. In addition to all these amazing amusements, there's also a radical ice ramp, a merry-go-round, a train, a snow globe for kids, a market and a food court.
Christmas Fun Park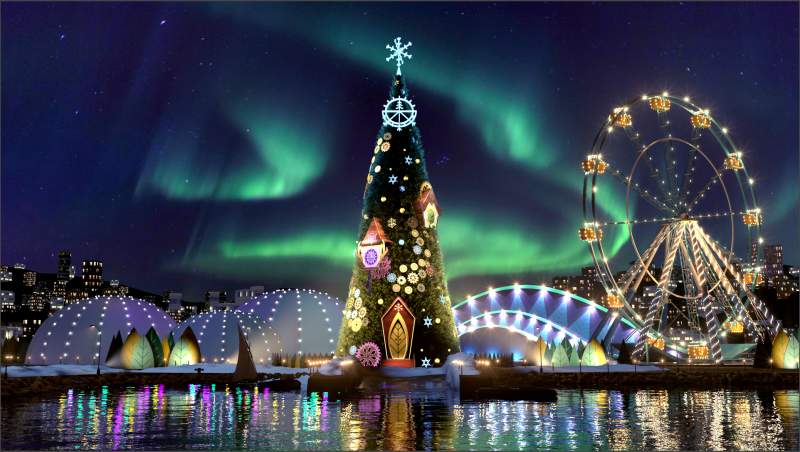 Where? Passeio Marítimo de Algés
When? November 29th, 2019 – January 12th, 2020
Fee? 20€ up to 24€
The Capital of Christmas is one of the largest theme parks in Europe and is premiered this year in Portugal at the Passeio Marítimo de Algés. With a Great Lake and an enormous Christmas tree, the families are guaranteed to have fun with musical shows, an ice rink, five covered snow tracks, a merry-go-round, and many other magical amusements.
There is also the 5 senses Express, a train that goes around the entire park. But the highlight attraction is the Snow Guardians Palace, a geodesic dome with controlled weather conditions and snow production from nitrogen, which will allow visitors to experience negative temperatures and admire ice sculptures.
Óbidos Vila Natal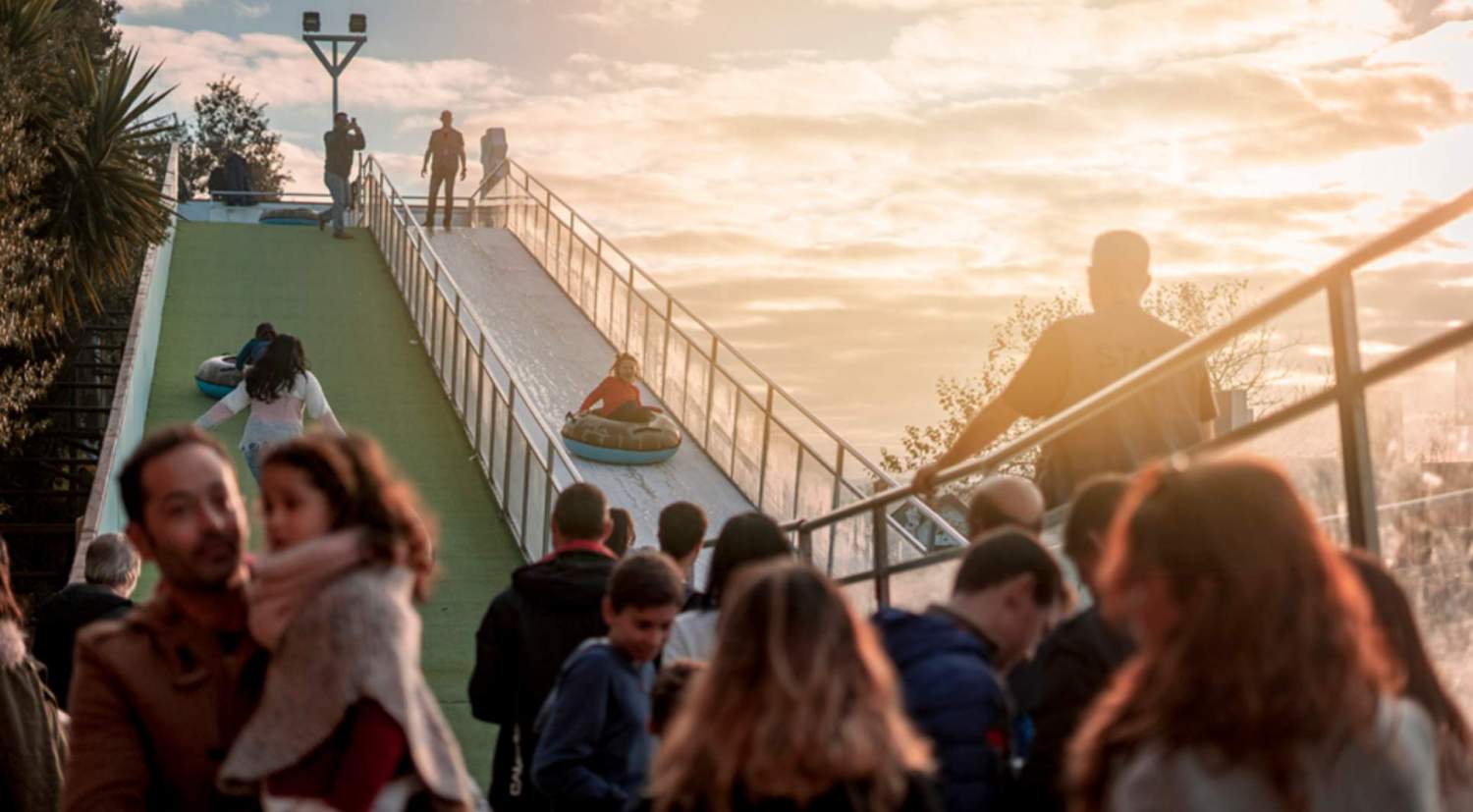 Where? Óbidos
When? November 29th, 2019 – January 5th, 2020
Fee? 5€ up to 7€ (for another 1€ you can buy a ticket that includes access to the Ferris wheel, the idea is to save 1,50€).
The month of December in Óbidos is synonymous with light, color, and fantasy. The village becomes an enchanted place where adults and children can live magical moments. From shows, which include magic, soap bubbles, theatre, music, and puppets, to the most radical entertainments, such as ice rink, an artificial snow park, Ferris wheel, and an ice ramp.
Cabeça Aldeia Natal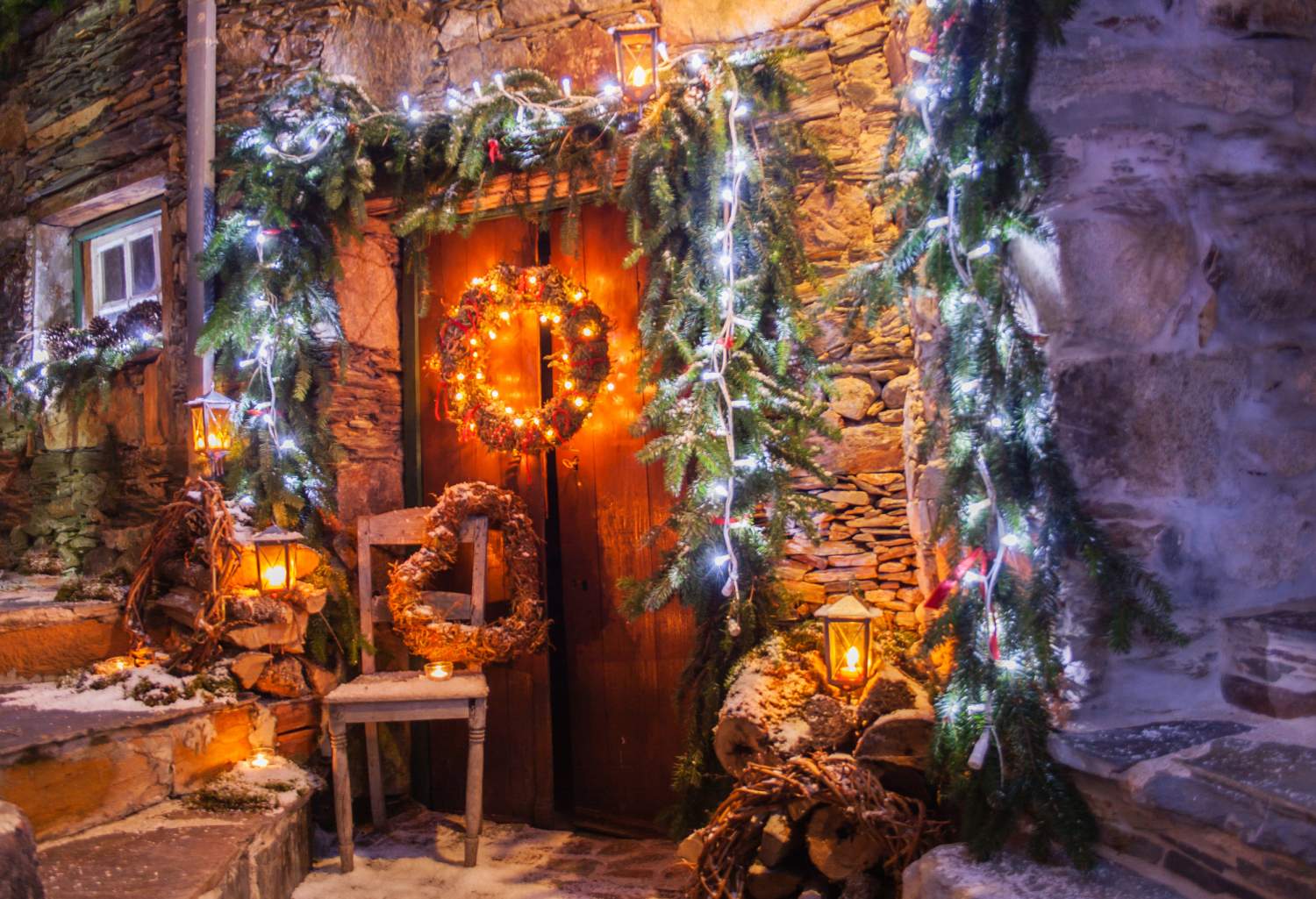 Where? Cabeça, Seia
When? December 7th, 2019 – January 1st, 2020
Fee? Free entrance
Inspired by the values of Christmas "Cabeça Aldeia Natal" invites visitors to wander the picturesque streets of this village located in Seia, which displays creative and ecological decorations. A Christmas Market, Nativity scenes, the House of the Shepherd, the House of Chocolate, cooking workshops, thematic walks around the village and Christmas workshops are some of the suggestions of what you can see and do in Cabeça Aldeia Natal.
This event is 100% sustainable! One of its striking features is the fact that all the work is done by the locals of the village. People dedicate hours of their days and nights to prepare everything. The highlight is that, during the event, the villagers open the doors of their homes to receive all visitors.
Oporto Christmas Village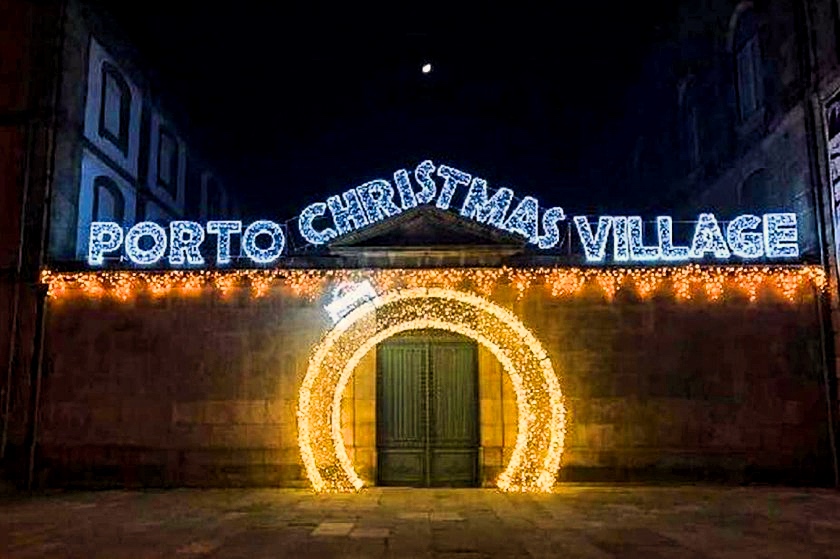 Where? Alfândega do Porto
When? November 24th – December 30th
Fee? 3,50€ up to 32,50€ (free pass)
The Oporto Christmas Village opens its doors and invites everyone to celebrate Christmas. The children will be delighted with the Toy Factory and the Ice Rink. Their parents can entertain themselves with VR games, a Christmas Market with Portuguese products, a Wine Bar and an area with coffee, hot chocolate, and traditional biscuits.
Natal em Reguengos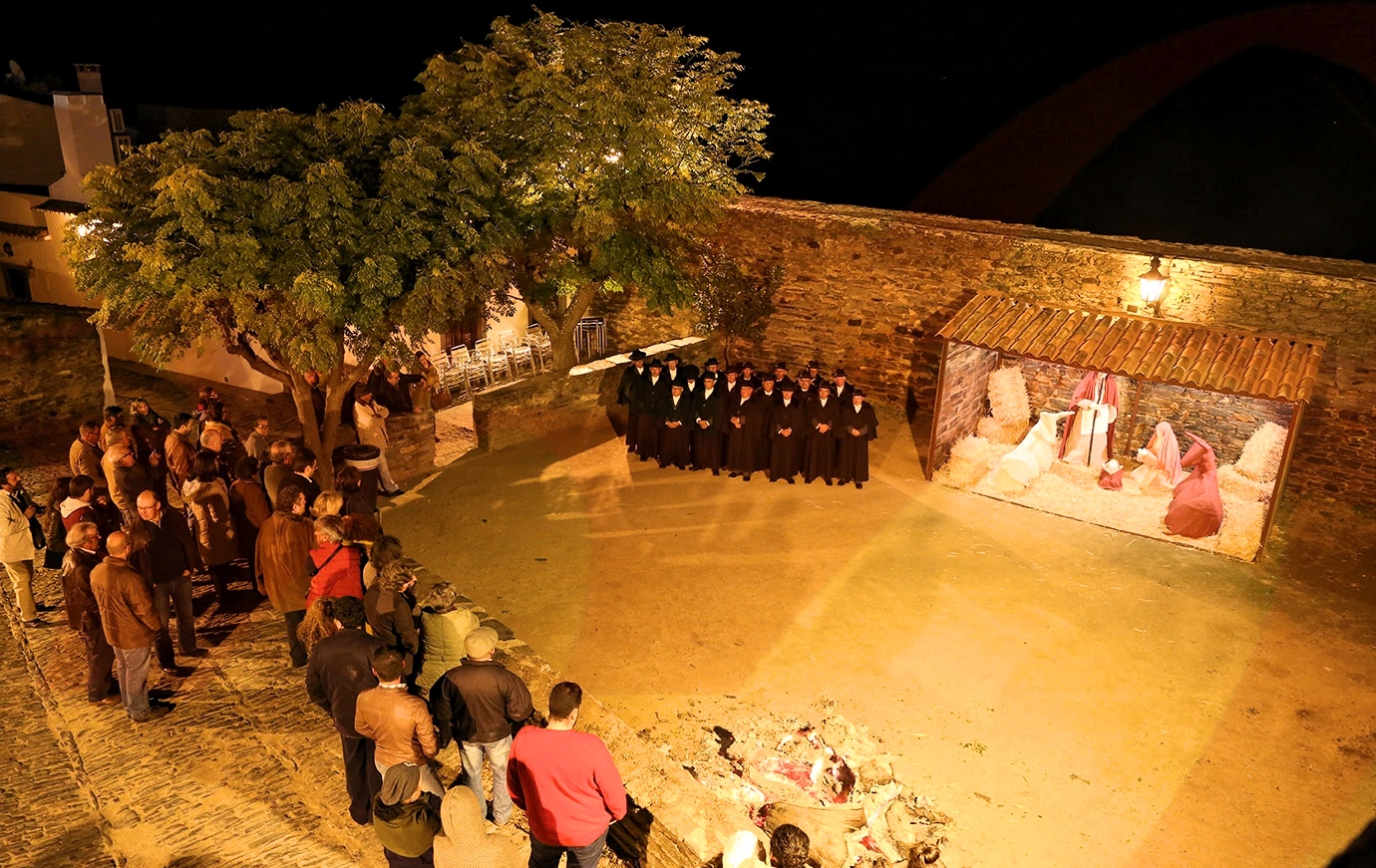 Where? Reguengos de Monsaraz
When? December 7th – December 22th
Fee? Free entrance
The medieval village of Monsaraz will celebrate this years' Christmas with lots of fun activities for youngsters, such as live performances on the streets, marionette theaters, carriage rides, and beautiful music concerts.
You can visit all these sites with us! We have many tour samples or you can send us your preferences and we will customize a tour just for you.
For some extra fun while in Portugal, check out our Christmas lights walking tour, in Lisbon.
Portugal Premium Tours team