December is a popular month for a short get away!
The sunny days of December are perfect to enjoy some of the best Christmas experiences that Portugal has to offer. You can wander around historic villages, visit UNESCO site monuments and enjoy street entertainments such as Christmas street lights, musical concerts and Christmas markets scattered throughout the country.
Portugal Premium Tours has a Top 10 list of Experiences not to miss in Portugal during Christmas time:
1- Wonderland Lisboa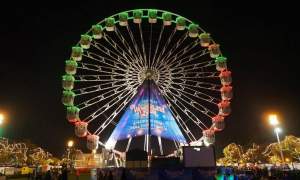 Where? Parque Eduardo VII, Lisboa
Until? January 1st
Fee? Free entrance
Wonderland Lisboa is a Christmas Market filled with lots of fun activities, located at the Eduardo VII Park. It has a Ferris wheel, carousels, a Santa's village, an ecological ice rink, stalls with fashion articles, crafts, regional products, assorted food and Christmas candies.
2- Mercado de Natal de Alvalade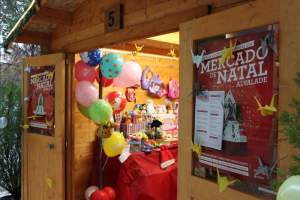 Where? Avenida da Igreja, in Lisbon
Until? December 26th
Fee? Free entrance
The renowned Alvalade Christmas Market returns with stalls, handicrafts, gastronomy and lots of entertainment. In this market you can find the usual wooden stalls, workshops, Santa's House and musical performances.
3- Circo de Natal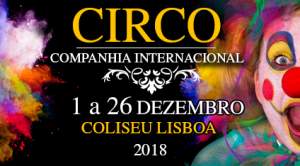 Where? Coliseu dos Recreios
Until? December 26th
Fee? 18€ up to 20€
The circus, one of the oldest traditions of Christmas, is back at the Coliseu dos Recreios. The International Circus Company promises to deliver gigs and an animal-free show.
4- Reino Natal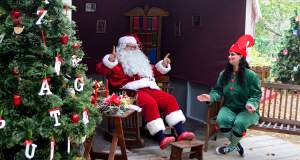 Where? Sintra historic center
Until? December 23rd
Fee? Free entrance
We find the true Kingdom of Christmas with enchanting scenes in Sintra: elves, snowmen and reindeers will get you in the holiday spirit. You can also enjoy a Christmas Market and the presence of Santa Claus himself. Visitors can give a donation (a food item, preferably) or a small amount of money to help families in need.
5- Cascais Christmas Village
Where? Parque Marechal Carmona, in Cascais
Until? January 1st
Fee? 6€ up to 7€
Christmas in Cascais is more colorful and brighter with the Cascais Christmas Village. This year's theme is "Journey to the Magic of Christmas" and it will recreate a fantastic Christmas atmosphere where you'll be able to see real reindeers and practice ice skating.
6- Óbidos Vila Natal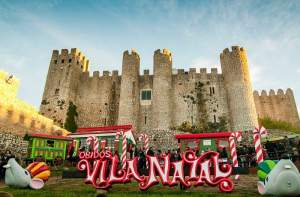 Where? Óbidos
Until? January 6th
Fee? 5€ up to 7€
The month of December in Óbidos is synonymous to light, color and fantasy. The village becomes an enchanted place where adults and children can live magical moments. The House of Santa Claus, the Nativity scene, shows, games, ice rinks, inflatables … there are lots of special amusements to enjoy with your family.
7- Perlim, uma Quinta de Sonhos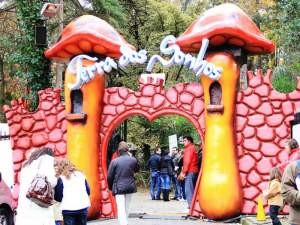 Where? Quinta do Castelo, Santa Maria da Feira
Until? January 6th
Fee? 6€ up to 7€
The magical doors of Perlim theme park in Santa Maria da Feira are open! The families are guaranteed to have fun with musical shows, fairytales, animation everywhere, scenarios inspired by the children's imagination and many other magical amusements.
8- Cabeça Aldeia Natal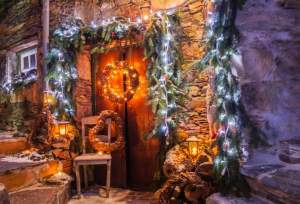 Where? Cabeça, Seia
Until? January 6th
Fee? Free entrance
Inspired by the values of Christmas "Cabeça Aldeia Natal" invites visitors to wander the picturesque streets of this village located in Seia, which displays creative and ecological decorations. A Christmas Market, Nativity scenes, the House of the Shepherd, the House of Chocolate, cooking workshops, thematic walks around the village and Christmas workshops are some of the suggestions of what you can see and do in Cabeça Aldeia Natal.
9- Oporto Christmas Village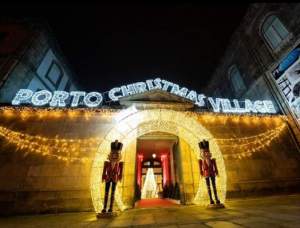 Where? Alfândega do Porto
Until? December 30th
Fee? 3,50€ up to 15€
The Oporto Christmas Village opens its doors and invites everyone to the celebration of Christmas. The children will be delighted with the Toy Factory and the Ice Rink. The older ones can entertain themselves with games, virtual reality, the Christmas Market with Portuguese products, a Wine Bar and an area with coffee, hot chocolate and biscuits.
10- Monsaraz do Natal aos Reis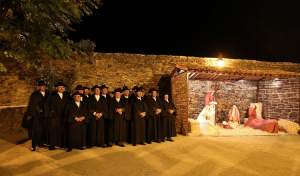 Where? Monsaraz
Until? January 6th
Fee? Free entrance
The medieval village of Monsaraz will celebrate Christmas season with the traditional Nativity scene with life-size figures, 'Cante'* to baby Jesus and 'Cante' to the Kings, children activities in Largo do Castelo, performances of philharmonic bands along the streets of Monsaraz, marionette theaters, shows of handicrafts and regional products.
* Cante Alentejano is a typical Portuguese music genre from the Alentejo, sung only by men and without instrumentation. It was inscribed in UNESCO Representative List of the Intangible Cultural Heritage of Humanity.
You can visit all these sites with us! We have many tour options or you can send us your preferences and we will customize a tour just for you.