The mild climate, 3000 hours of sunshine a year and 850 km of splendid beaches bathed by the Atlantic Ocean make Portugal a perfect destination for any occasion, especially to get married.
We'll present you the advantages of getting married in Portugal:
1. Climate
In this country that has the oldest borders of Europe, there is a great diversity of landscapes within walking distance, many leisure activities and a unique cultural heritage, where tradition and contemporaneity combine in harmony. Although its small dimension, Portugal has a variety of advantages: it is a sunny country, quiet and quite hospitable. It is famous for its wonderful and varied gastronomy and breathtaking landscapes. Certainly you will find quality in everything you are looking for for your wedding.
2. Gastronomy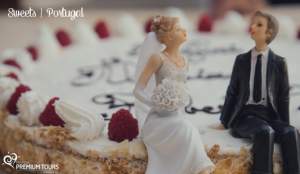 The gastronomy, the good wines and the sympathy of the Portuguese people complete an offer of quality tourist services, ideal for your dream wedding.
Portugal has a gastronomy as rich and varied as its landscape. It is the sea that impresses the characteristic most striking to the Portuguese cuisine. Here you will find the best fish in the world!
In meat dishes, a suggestion of the whole country: the Portuguese stew mixes meats, vegetables and sausages varied, cooked in a succulent way. And vegetables and fruits that retain the taste of the old days.
Portugal is also rich in olive oil (present in most meals), cheeses, wines and sweets .. lots of sweets!
3. Romantic Places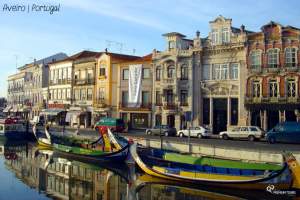 Portugal was presented with many romantic places. Paradisiac beaches, gardens, lakes, rural landscapes and castles. There is so much to choose from!
Would you like to get married on the beach? Portugal has many kilometers of sand: the warm beaches of the Algarve, the untouched beaches of Alentejo, the trendy beaches of Cascais and Estoril, the favorite beaches of surfers in the West and the beautiful traditional
beaches of the North.
Are you more urban? Lisbon and Porto have the best spots for late-afternoon parties, the best terraces, the best chefs and the most animated nights.
Would you rather have a wedding in a palace or a sumptuous farm? One of the greatest riches of Portugal is its historical heritage, spread a little throughout the national territory.
Ever dreamed of getting married in the country? Alentejo plains, the terraces covered with Douro vineyards, the orchards and cherry trees of the Center or Serra da Estrela covered with snow are just a few of the many examples that you have at your disposal.
Already know that you can count on Portugal Premium Tours not only to show you the most romantic places in Portugal, but also to transport your guests to the happiest day of your life!